Hi MOL, I have the following for sale, price is for the entire lot, I do not want to break this up. Shipping is included in the lower 48 states only. Here is what I am offering. All are brand new and fresh lots. never opened, never used. I accept Paypal for payment. Send me an IM for my Paypal information. Price is $85.00 shipped, over 1/2 off full retail (full retail would be $172.00 pre tax and shipping)for these items.
Quantity (3) 340 ML Sonax Polymer Net Shield
Quantity (3) 750 ml Sonax Brilliant Shine Detailer
Quantity (1) 750 ml Sonax Ceramic Spray Coating
Quantity (1) 750 ml Sonax Ceramic Ultra Slick Detailer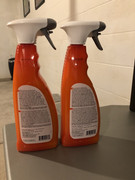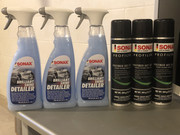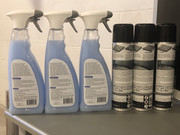 Thanks for looking!